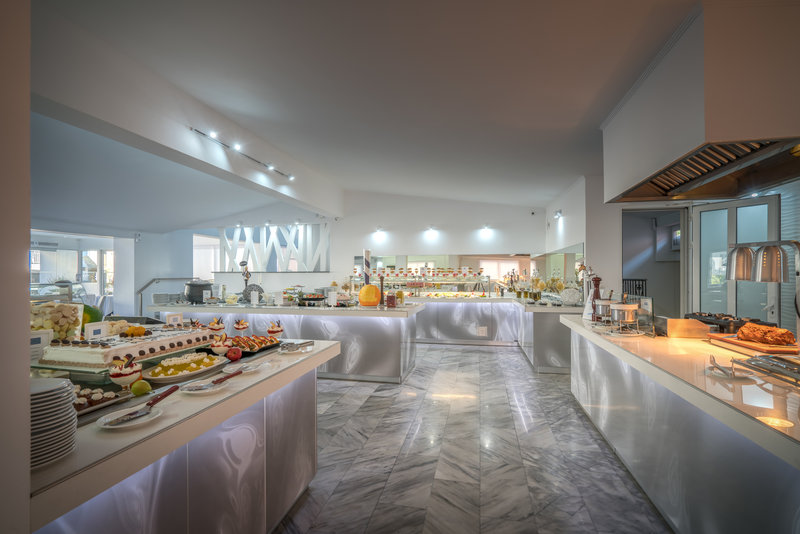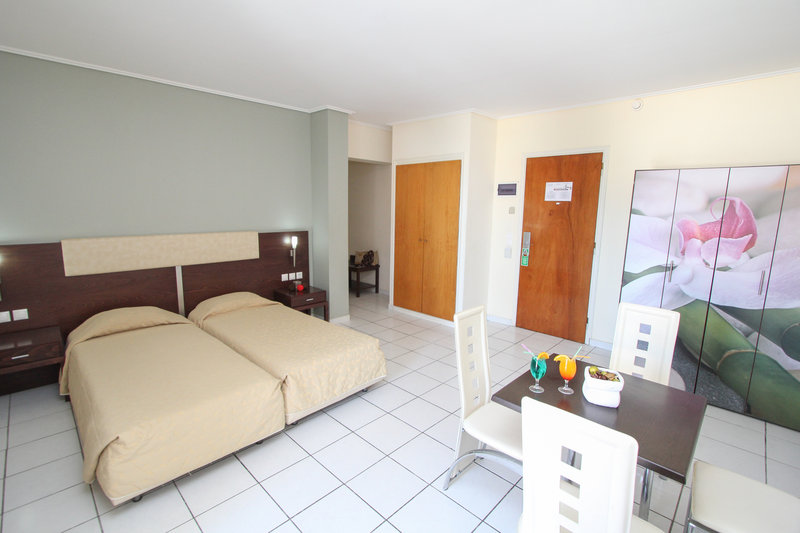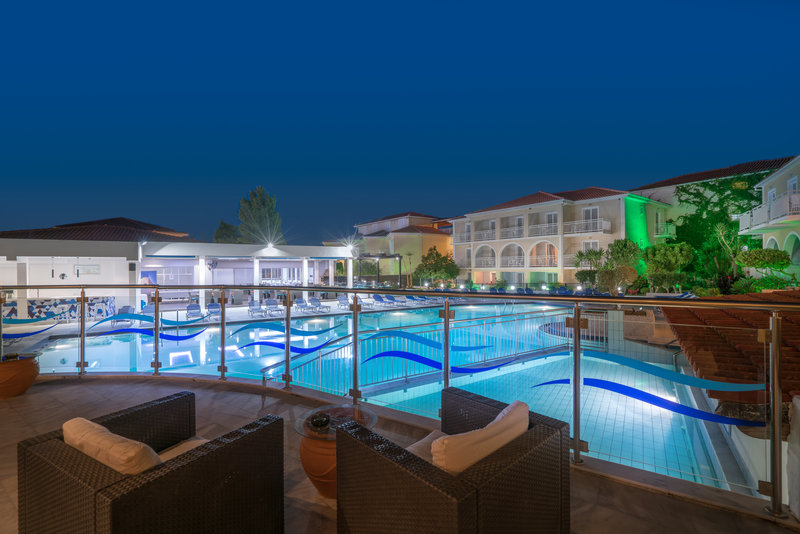 View Gallery
Rooms are equipped with air conditioning and central heating. A balcony or terrace is among the standard features of some rooms. Guests are sure to get a good night's sleep in the double bed. Separate bedrooms are available. Children's beds can be requested for younger guests. There is also a minibar and, for a fee, a safe. All kitchenettes come with a refrigerator and a mini fridge. An ironing set is provided for guests' convenience. A telephone, a TV, a stereo system and WiFi are provided as well. Slippers are included. A hairdryer and bathrobes are available in the bathrooms, which are equipped with a shower and a bathtub. Family rooms are available for parents with children.
This hotel enjoys a superb location, in one of the finest and most cosmopolitan areas of Zakynthos, surrounded by palm trees and colourful gardens. It is situated only 3 km from Zakynthos town and moments from the finest beaches on the island. For those who like to get out and about, the charming area of Argassi is well worth a visit.
Facilities
Bath
Shower
Bathtub
Hairdryer
Hifi
Internet
Kitchenette
Minibar
Fridge
Aircon
Centralheating
Safe
Balcony
Tv
Doublebed
Sports
Pooloutdoor
Poolchildrens
Poolbar
Sunloungers
Parasols
Wateraerobics
Sunbathing Terrace
Massage
Tabletennis
Gym
Billiards
Darts
Meals
Facilities
The friendly staff at the reception desk in the lobby are happy to answer any questions. To ensure guests a comfortable and relaxing stay, the hotel provides various services and facilities, including a safe, a playroom, a fax machine and a hotel doctor. Wireless internet access in public areas allows guests to stay connected. The grounds of the hotel feature a playground and a lovely garden. Guests arriving by car can park their vehicles in the car park. A bicycle hire service gives guests the opportunity to explore the surrounding area independently.
Sports
Guests can go for a swim or just relax in the pool complex, which includes an outdoor section and a children's area. A waterslide guarantees plenty of fun for young and old, and the pool bar provides sustenance and refreshing drinks. A short break or an entire afternoon on the sun terrace, which features sun loungers and parasols, is time well spent. There are a variety of leisure facilities and services to choose from, including aquafit, a gym, table tennis, billiards, darts, a beauty salon and massage treatments.
Meals
The dining area includes a restaurant and a bar. All-inclusive can be booked. Breakfast, lunch and dinner are available. The menu also offers gluten-free meals and vegetarian dishes. The hotel also offers snacks. The hotel offers a selection of alcoholic and non-alcoholic beverages.
Other Options
Shuttle Transfer

From £15pp

Private Transfer

From £19pp
Transfers & baggage
Add baggage from £50 per bag return